Things we do for good coffee
Our lab has a nice Breville espresso machine which comes with a burr grinder built in. We like it. Since its arrival in the lab space, I make way fewer pour-over style cups of joe. I still love my aeropress and Hario v60 but am definitely partial to a good shot of espresso. How much do we love having the coffee machine? So much so that some days I drag myself out of bed to come and have nice coffee in the lab. We are amateur baristas, caffeine addicts and connoiseurs, all at the same time. Here is a sample of some fine latte art from the budding baristas in the Calipr research lab: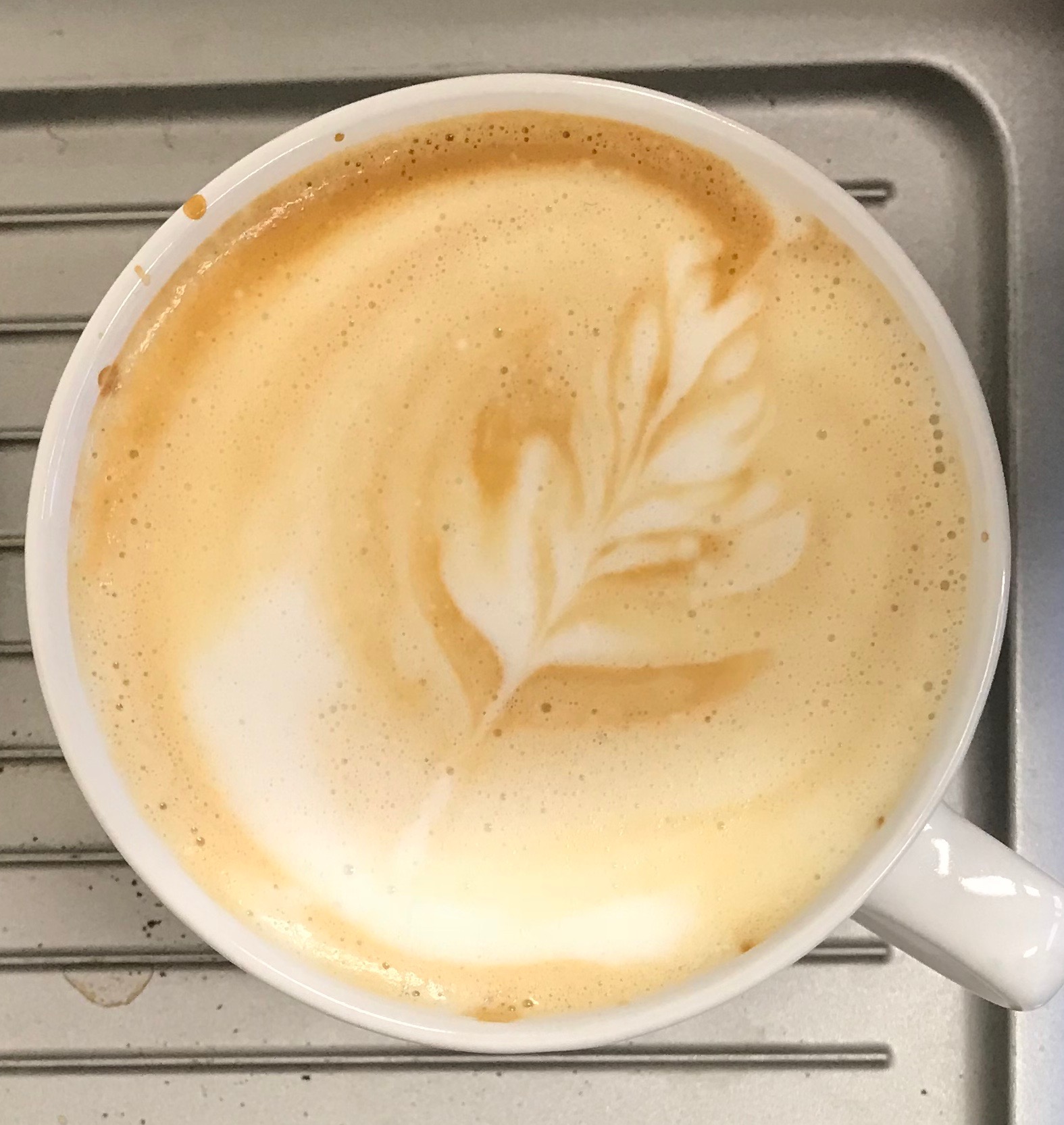 Off late, we have been experimenting with beans too. Last week we brewed the signature Black Cat Espresso from Intelligentsia, this week we've been brewing Kickapoo roasters' Guatemalan beans.
While all this has been great, last week, as I was tamping the beans to pull a shot of espresso, I managed to sprain my index finger. Its just embarassing, spraining a finger while tamping coffee. This incident is hardly an advertisement for my physical strength. But this incident underscores the lengths to which us coffee lovers put ourselves at risk, for a good cup of coffee.