It's Always Tea Time
On an average working day, I have at least 3 cups of tea without sugar with very little or no milk. Weekends are more relaxed, I make a pot full and keep sipping tea to fill the interstices of my day. Recently, I read this article about ways of brewing tea. More than the style of making the perfect cuppa, I was amazed to know both George Orwell and Douglas Adams were passionate tea drinkers. In his essay, A Nice Cup of Tea, Orwell says,
Anyone who has used that comforting phrase 'a nice cup of tea' invariably means Indian tea.
On that note, I will delve into my recent tea adventure. Well, in the world of programmers, tea can be quite adventurous. A few weeks back, I received a very thoughtful gift from a friend: an assortment of chai teas and a tea cosy from Teabox. I have been an off-the-shelf, pre-packaged, CTC consumer all my life. This was my very first time brewing freshly packaged tea leaves. I got a nice tea pot, an infuser and a candy thermometer to get started!
The Sample of All Chai Teas had 14 packs of tea, each weighing 10gm. Each sample has instructions about the steeping time, the temperature and stuff that could go well with your tea (honey, milk etc). For a novice tea drinker, this is a great way to get started with some Indian chais. Most of these samples are black teas with the exception of a couple of them that are green. The entire set of samples, looked like this: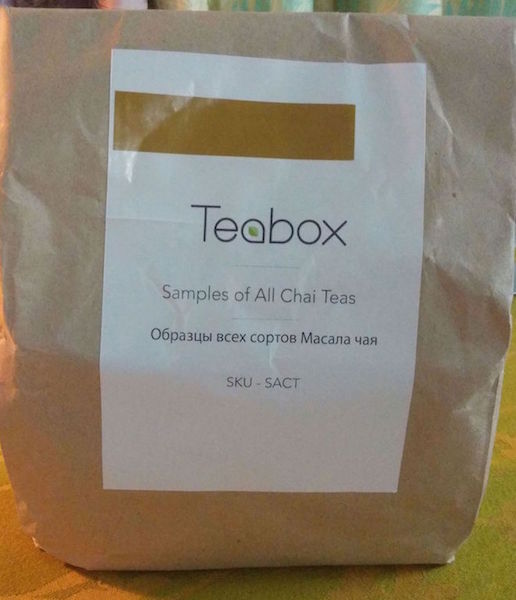 The first sample I tried from this selection was Kashmiri Kawa. I haven't been to Kashmir but I hear people consume this tea since the spices keep them warm. Kashmiri Kawa smelled of fresh spices with toasted almonds mixed in the leaves. I put some tea leaves into the pot and poured the water at the temperature the instructions suggested. The brew looked festively beautiful and smelled divine.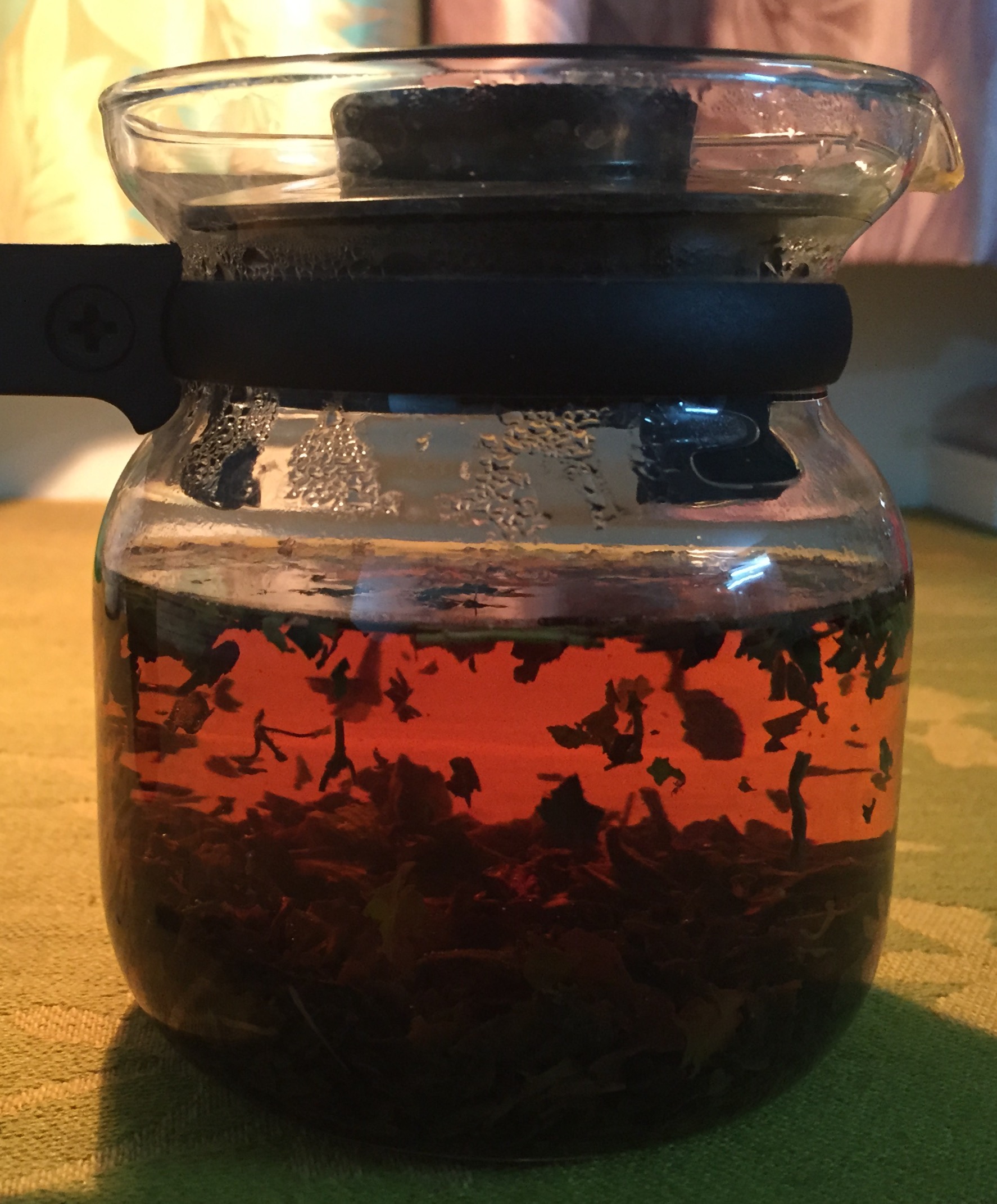 From what I have experienced, chai teas have a fair amount of caffeine since they leave me refreshed and stimulated. Having a pot of fragrant tea with some chunky chocolate chip cookies in this rainy Bangalore weather is absolute bliss. This is my happy place.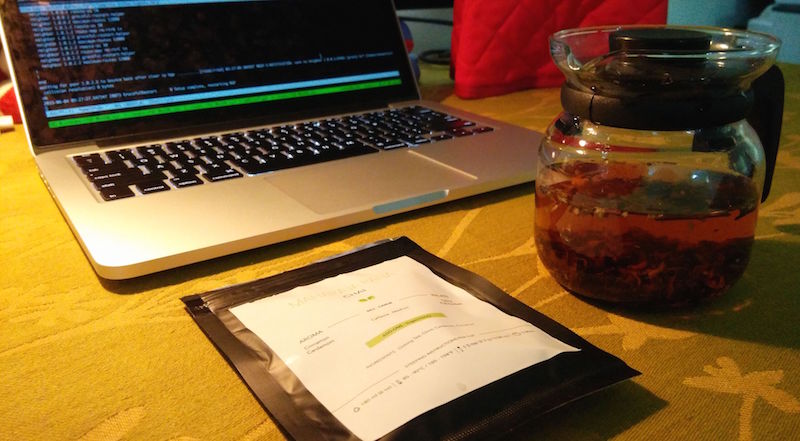 I have sampled quite a few teas from this set and I highly recommend Kashmiri Kawa, Maharaja Rana, Choco-Muscat. In fact, I would soon order their 100gm packs. For now, here's to a nice cup of tea.